PrimeSigner
Your free multi-factor authentication app. Exclusively for use with StockTreasury.
App Store
Play Store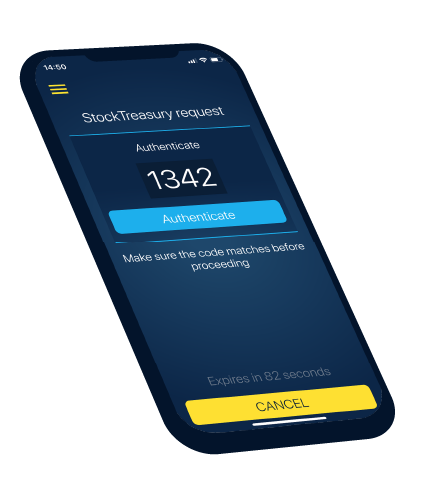 PrimeSigner
Your free Multi-Factor Authentication App. Exclusively for use with StockTreasury.
App Store
Play Store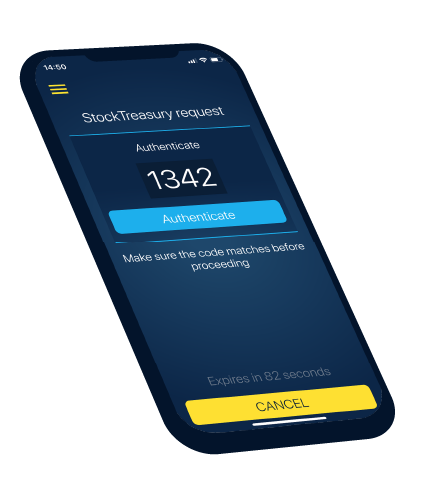 Ultimate security
PrimeSigner features multi-factor authentication mechanics. The app taps into your phone's native security mechanisms.
Easy to use
PrimeSigner works exclusively with StockTreasury. Use it to authenticate logins and sign issuances and transfers.
Always up to date
The PrimeSigner app is always updated by your phone and ready for use.
description
Description
PrimeSigner is an integrated part of the StockTreasury platform. All StockTreasury users are required to download and connect the PrimeSigner app to their user account.

PrimeSigner authentication is required for each subsequent sign-in, issuance, transfer and other secure functionality in StockTreasury.

PrimeSigner utilizes the modern smartphone's built-in dedicated security chip and identification measures such as fingerprint or facial recognition. Neither StockTreasury nor PrimeSigner store the users' authentication data.

All digital signatures are based on public-key cryptography using the algebraic structure of elliptic curves. This guarantees non-repudiation of important user actions taken in the StockTreasury ecosystem.

StockTreasury in conjunction with PrimeSigner establishes a whole new level of trust for all parties involved in a stock transaction.

Authentication based on biometrics.